Rockwood & Perry
Ask Our Experts
Ask Our Experts
The individuals selecting the wines at Rockwood & Perry are Peter Rockwood (Owner) and Christopher Yuhas (Manager). For both men the pursuit of quality in wine is a professional challenge that must be surmounted every day.
We know that you measure us by the pleasure you get when you raise our wines to your nose. And that this measurement occurs with every new bottle. So we go to any length to stockpile the Rockwood & Perry Selection with the best quality wines available from every production zone. It is a matter of personal and professional pride.
---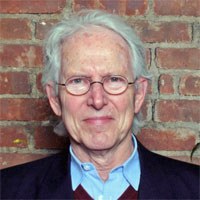 Peter Rockwood, Owner
Areas of expertise: Bordeaux, Burgundy, Rhône Valley, Piedmont Tuscany, Cognac, Armagnac

Following earlier work in marketing and the tennis business, I established Rockwood & Perry with my wife, Fran Perry, in 1982. In the process I turned a life-long fascination with wine into a way of earning a living. While Fran is still involved in the business, she is now a full-time Realtor.
From the beginning, we dedicated the store to small-scale wine producers who were totally committed to quality. It became evident that we could sell these superior wines at sharper prices by going directly to the vineyards to buy them. So twenty years ago we made our first appointments with negociants in Bordeaux. We bought and shipped 800 cases of cheap, excellent-class Bordeaux directly to our rear door and haven't looked back since. Our contacts in Bordeaux, Burgundy, the Rhône Valley, Piedmont and Tuscany ensure that you can order a Pomerol, Barolo, Chianti Classico, Gevrey Chambertin, Cornas, etc., etc. from us and have an outstanding wine experience at less cost. In many, if not most cases, we are the only U.S. outlet for these wines.
---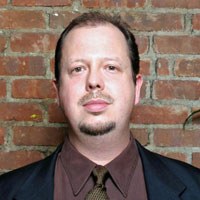 Christopher Yuhas, Manager
Areas of expertise: German Riesling, Spain, California & Oregon, Australia & New Zealand, Kosher Wines, Dessert Wines, Tequila
Growing up in a household where wine was part of dinner every night influenced me to try getting involved in the business. My first taste of wine retail was back in 1990 as a part-time job while I was pursuing an undergraduate degree in marketing-management.
Soon my interest in wine grew into a passion and I really enjoyed interacting with people who shared it. So I decided to make wine my career. I have now been working full time at the selection-oriented Rockwood & Perry since 1994.
After tasting thousands of wines professionally over the last 16+ years I have developed not only a sharp palate, but also a sincere appreciation for the dazzling array of different flavor sensations that wine can provide both by itself and with food.